Counseling committed to serving you!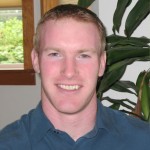 Dan Pippinger LMFT
Licensed Marriage & Family Therapist

When you call Restoration Counseling you are deciding that you want a counselor that gives you hope for healing and growth. You want to live a better life, be happier, become more confident and find out how to overcome the struggles that you face.  Many of our clients have come searching for change and hoping for restoration. You will discover, just as they did, that you can achieve your goals. If you are interested in counseling that can do this for you, call or e-mail to set up your free consult.
Kristine Vernon-Cole LMFTA
Licensed Marriage & Family Therapist Associate
What you can expect
When you come to counseling you will have the opportunity to talk about whatever struggles that you may be facing.  We specialize in providing a caring and professional relationship that works toward the restoration and growth of individuals, couples and families that have faced challenges that may be similar to yours. You will leave counseling feeling that you have been cared about and understood.
Please contact us with questions or to schedule your free consult.
EXaholics webinar with Dan Pippinger
Restoration Counseling is easy to find, located across from the Poulsbo Inn, convenient to Bainbridge Island, Kingston and Silverdale.
18657 State Hwy. 305; STE3
Poulsbo, WA 98370